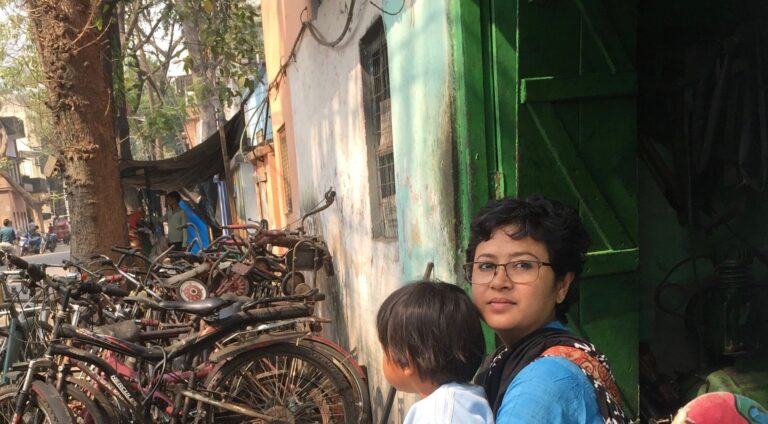 I am a socio-cultural anthropologist and have conducted research in India, Bangladesh and, more recently, in Australia. I am an Associate Professor in Anthropology at Western Sydney University. My research interests centre around mobility – of people, goods, territory, and transport – driven by history, militarisation, globalisation and increasingly environmental change.
My published work critically interrogates the history and socio-politics of borders, infrastructures, transnational flows, and identities. I have been exploring mobility via natural disasters, shifting ecologies, urban air pollution, and climate change. I study these themes historically and with keen attention to visual representation.
I hold a PhD in Anthropology from the University of Amsterdam and have held positions at the University of Toronto and the National University of Singapore. My research has been funded by the Australian Research Council (ARC), Dutch Research Council (NWO), Ministry of Education, Singapore, J.R.D Tata Trust Award and J.N Tata Trust Award. I was a British Chevening scholar at the University of Essex.
In 2022, I am visiting fellow at the Humanities Research Centre, Australian National University (ANU Canberra)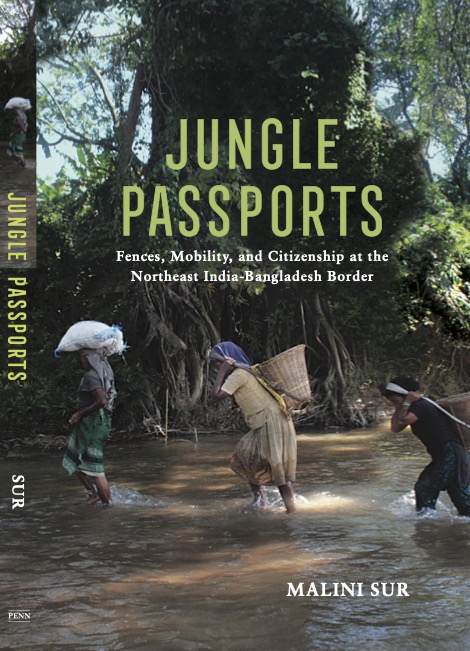 My book Jungle Passports (University of Pennsylvania Press, Special Series "Ethnographies of Political Violence, 2021) is just out! Since the nineteenth century, a succession of states has classified the inhabitants of what are now the borderlands of Northeast India and Bangladesh as Muslim "frontier peasants," "savage mountaineers," and Christian "ethnic minorities," suspecting them to be disloyal subjects, spies, and traitors. I followed their contemporary struggles to secure shifting land, gain access to rice harvests, and smuggle the cattle and garments upon which their livelihoods depend against a background of violence, scarcity, and India's construction of one of the world's longest and most highly militarized border fences. Paying close attention to the forces that shape the life-worlds of deportees, refugees, farmers, smugglers, migrants, bureaucrats, lawyers, clergy, and border troops, my book reveals how reciprocity and kinship and the enforcement of state violence, illegality, and border infrastructures shape the margins of life and death. Jungle Passports recasts established notions of citizenship and mobility along violent borders

My first documentary film Life Cycle, (42 Minutes) explores the place of the bicycle in the everyday lives of city dwellers in Kolkata. Are Kolkata's bicycles relics of a past to be hastily discarded or are they viable, if complicated cargo vehicles in India's burgeoning cities? Winding through Kolkata's roads we follow the city's daily wage-workers, teachers and environmentalists and their changing relationships to cycling.
What happens when new traffic regulations impede two-wheeled travellers from riding on Kolkata's roads? How do vendors, couriers, newspaper sellers and artists negotiate Kolkata's roads congested with cars and other motorised transport? Who wins the battle for the road – the bicycle or the car?
Life Cycle is a tribute to the bicycle in uncertain times; and its relationship to rapidly changing Indian cities.
Direction: Malini Sur Camera: Debalina Additional Camera: Sabyasachi Bannerjee Sound: Sabyasachi Pal Editing: Sumit Ghosh Sound Design: Aparna Das Re-Recording: Abdul Rajjak: Sub-Titles: Sayan Bhattacharya
Screenings: Baltimore, Canberra, Kolkata, New York, Perth, Santiago, Singapore, and Sydney.